At Haiti National Trust, we believe that the heart of any organization lies within its dedicated and passionate team members who tirelessly contribute to a positive impact on the environment and local communities. Today, we proudly acknowledge two extraordinary individuals who have exceeded expectations in their roles, epitomizing the commitment and leadership that propels our organization's success.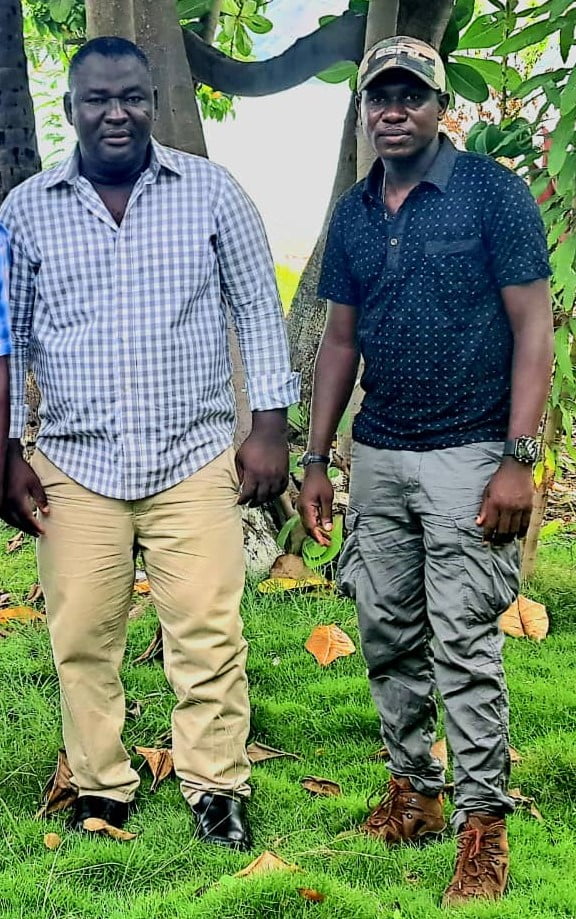 Jn Louis Duma: A Pillar of Loyalty and Dedication
For over four years, Jn Louis Duma has been an integral part of the Haiti National Trust family, serving as our Logistics and Security Manager, and trusted driver. Jn Louis recently received the well-deserved Loyalty and Commitment award, recognizing his unwavering dedication that has significantly enhanced the continuous success of our organization.
Jn Louis is not merely a driver; he is the backbone of our logistics operations, ensuring seamless and efficient fieldwork. His steadfast commitment to the cause is unparalleled, and his loyalty remains unwavering. Through all conditions and challenges, he has consistently demonstrated his readiness to assist and support our team.
In the challenging Haitian environment, where logistical obstacles often loom large, Jn Louis's dedication and diligence shine brightly. We honor him for his tireless efforts and steadfast commitment to our mission of fostering a greener Haiti.
Wilson Jean: Leading the Way to a Greener Future
Another outstanding member of our team is Wilson Jean, our Field Manager and Ecosystem Specialist. Wilson's dedication and exceptional leadership qualities have been instrumental in shaping our organization's success. In recognition of his outstanding contributions, he was honored with the Performance Award for 2022-2023.
Wilson's expertise in ecosystems and his passion for the environment and biodiversity conservation have played a pivotal role in empowering local communities. His tireless efforts have resulted in remarkable achievements that exceed our highest expectations. He is not merely a manager but also a mentor, a leader, guiding our team toward our shared vision of a greener Haiti and thriving biodiversity. Through rain and shine, he has been there, always ready to assist, support and lead our team.
Wilson's impact on the organization and the communities we serve cannot be overstated. He has not only opened doors to a greener future but has also demonstrated that dedication, commitment, and leadership can create enduring positive change.
A Tribute to Our Exceptional Team
Haiti National Trust is not just an organization; it's a family of dedicated individuals who persistently work in a challenging environment. We take this moment to celebrate not only Jn Louis and Wilson but our entire team, who exemplify dedication, motivation, and consistently deliver exceptional results.
Our team's unwavering commitment is the driving force behind our numerous successes in preserving Haiti's natural beauty and biodiversity. We acknowledge that without their dedication and hard work, none of this would be possible. It's their unwavering passion that propels us forward and their commitment that transforms our mission into reality.
In a world grappling with environmental challenges, our team at Haiti National Trust serves as a beacon of hope, tirelessly working toward a greener and more sustainable Haiti. We express our gratitude for their dedication and commitment and anticipate achieving even greater milestones together.
Join us in celebrating the exceptional members of our team, and together, let's continue our journey toward a greener Haiti and a brighter future for all!